主要技术参数
Main Technical Parameters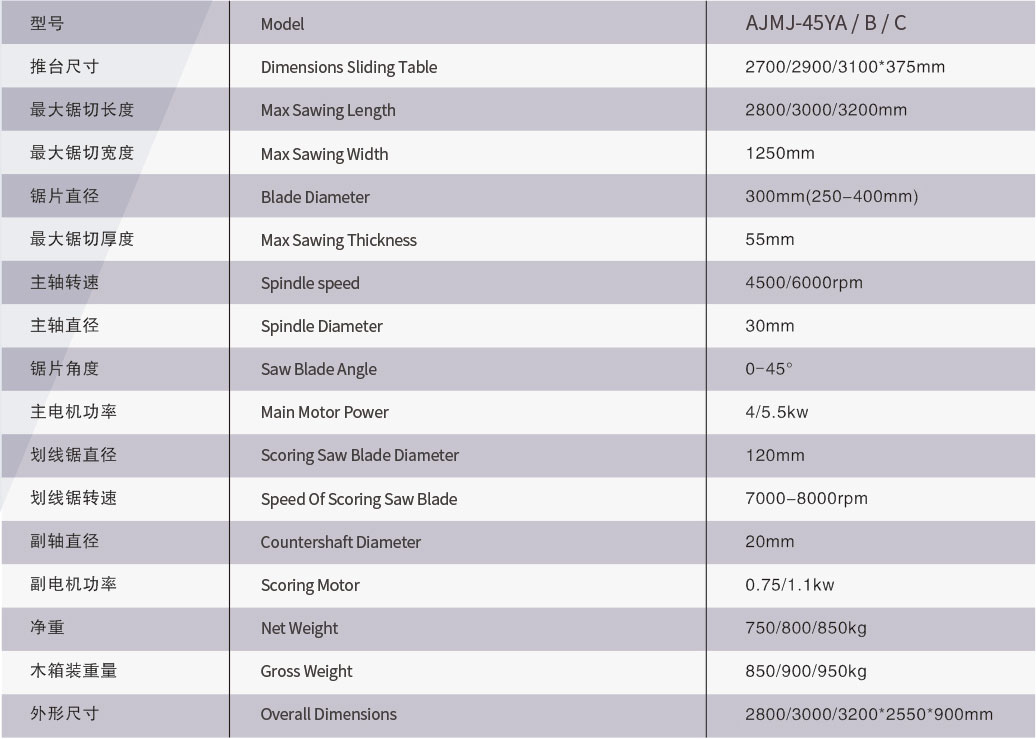 功能特点
Features
* 移动工作台采用高强度挤压铝合金制造、采取氧化处理,美观耐磨、强度高、不变形。
* 移动工作台导轨为镀铬圆棒结构,定位精度高。
* 适用于加工各种密度板、刨花板、人造板、ABS板、PVC板、有机玻璃及实木等木材结构硬度相似的板材。
The mobile workbench is made of high-strength extruded aluminum alloy and is oxidized to be beautiful, solid, wear-resistant and not easily deformed.
The mobile workbench rail is a round rod chrome-plated structure with high positioning accuracy.
The mobile workbench is suitable for processing MDFs, flakeboards, artificial boards, ABS boards, PVC boards, plexiglass and wood with similar hardness.